Cutting back the hen's cage
Here's what the house side of the cage looks like now: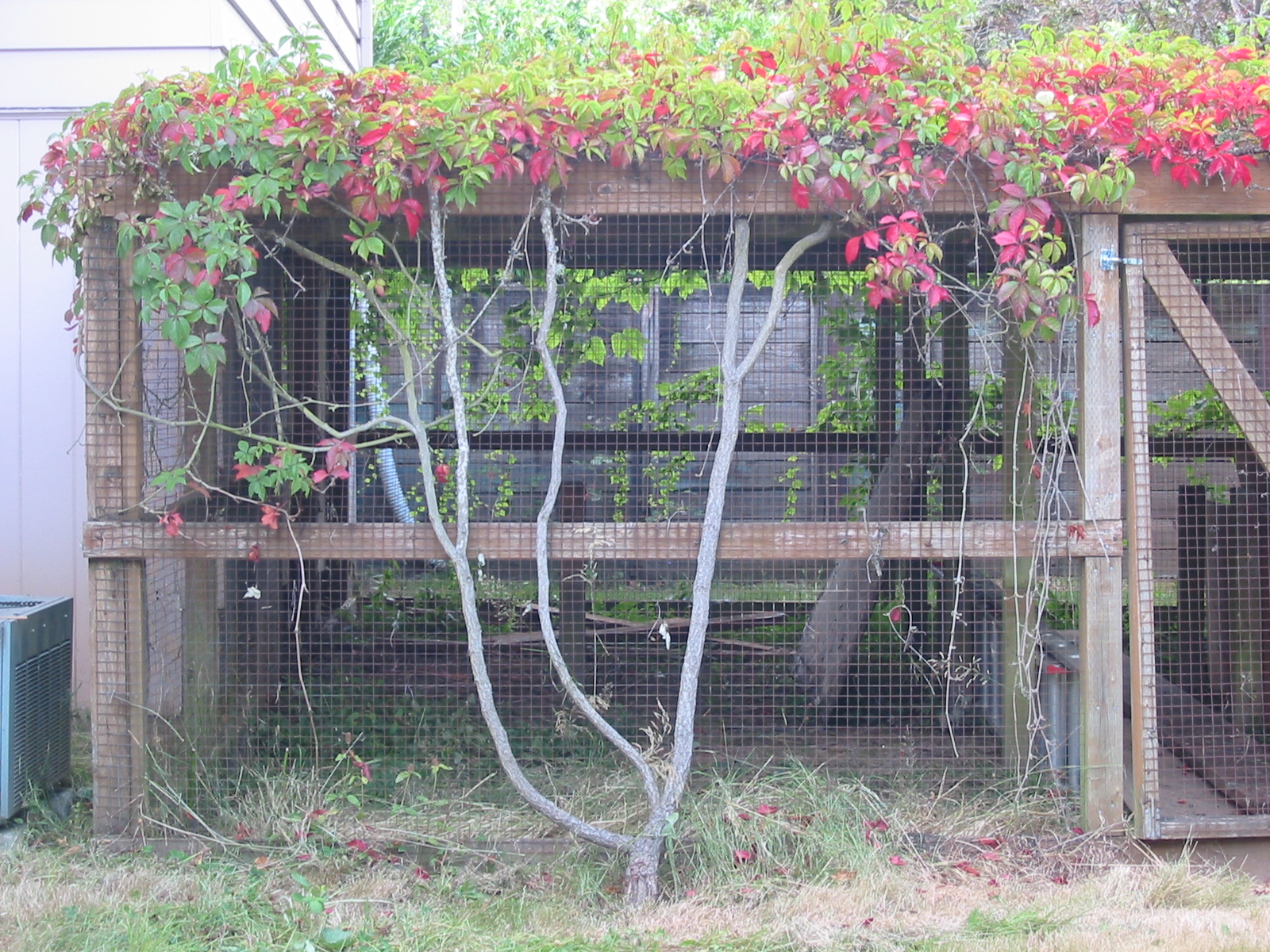 I will remove the ivy plant in the foreground. I doubt it could survive the moving of the roof.
Use some spare 2x4s as shoring.
Cut a 6 inch gap in the roof beams.
Fold down the roof to make a new side over the new posts.
Connect everything with lag bolts and nailing plates.
Add some diagonals for shear strength. Here's what it will look like after I'm done, and the ivy and grass grows back.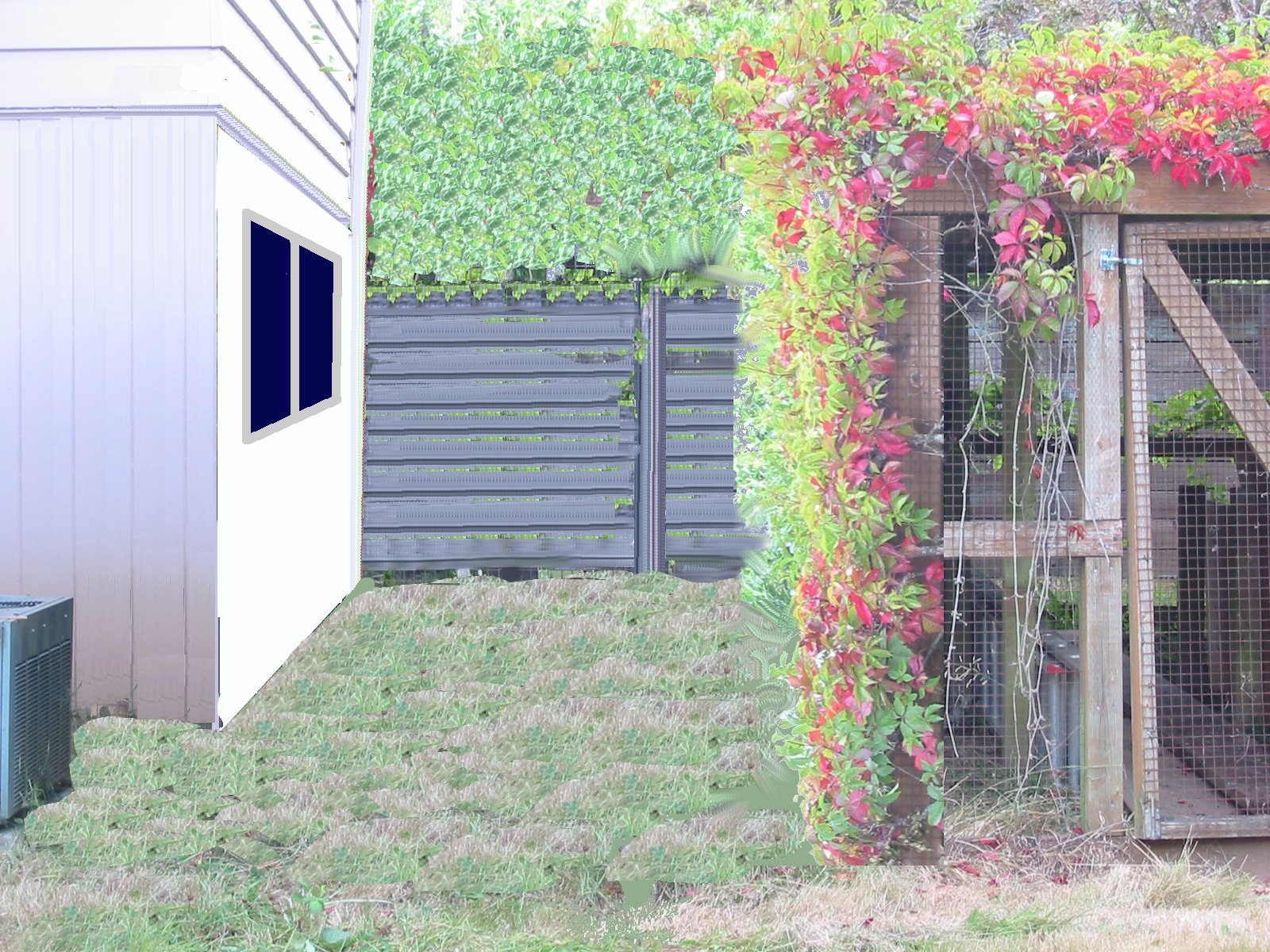 Work in progress, Monday noon
The subaru loaded with 20 concrete cinderblocks, and riding low on the back springs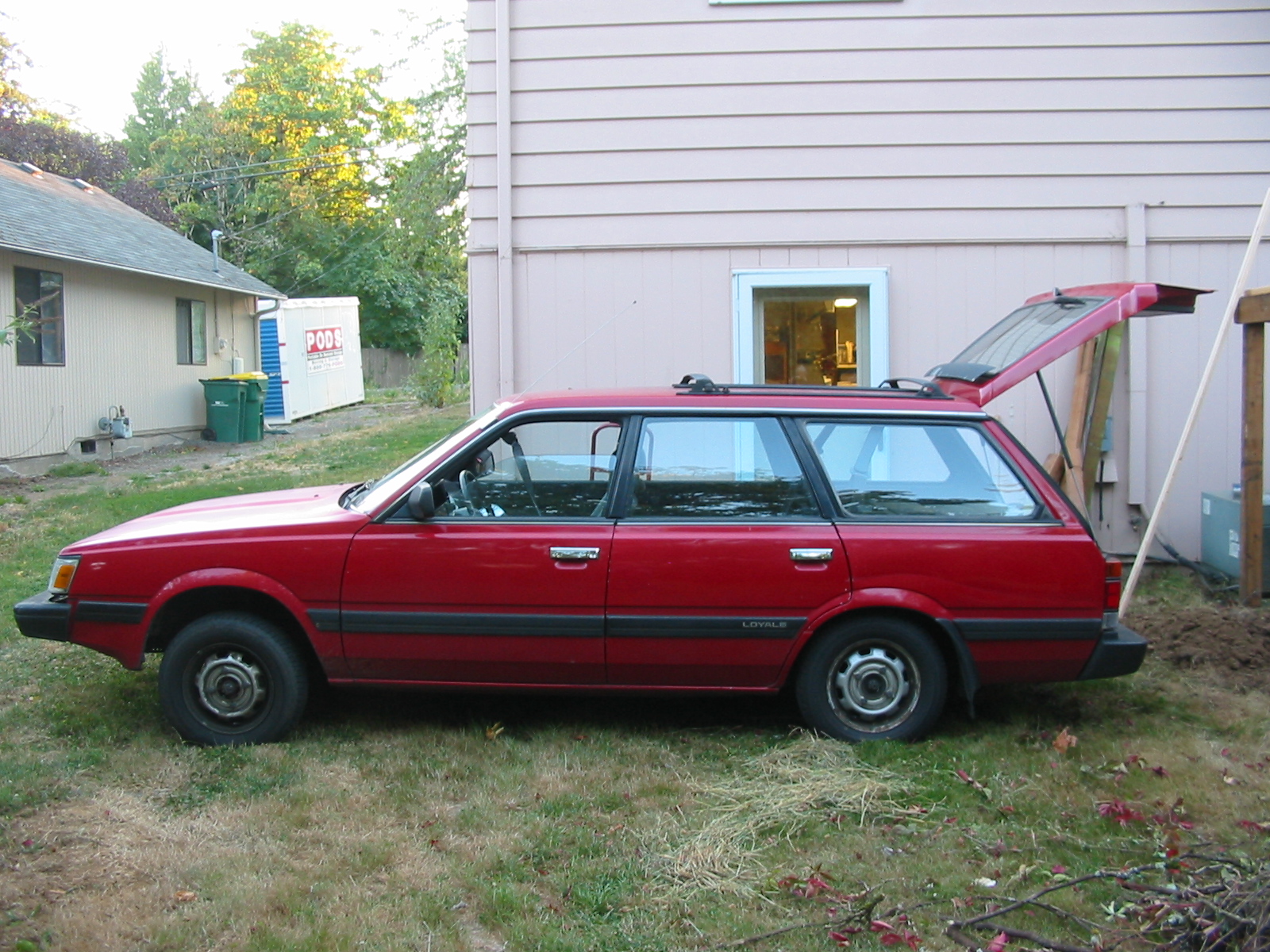 I removed the posts that supported the cat shelter. The wood is in good shape, set in concrete.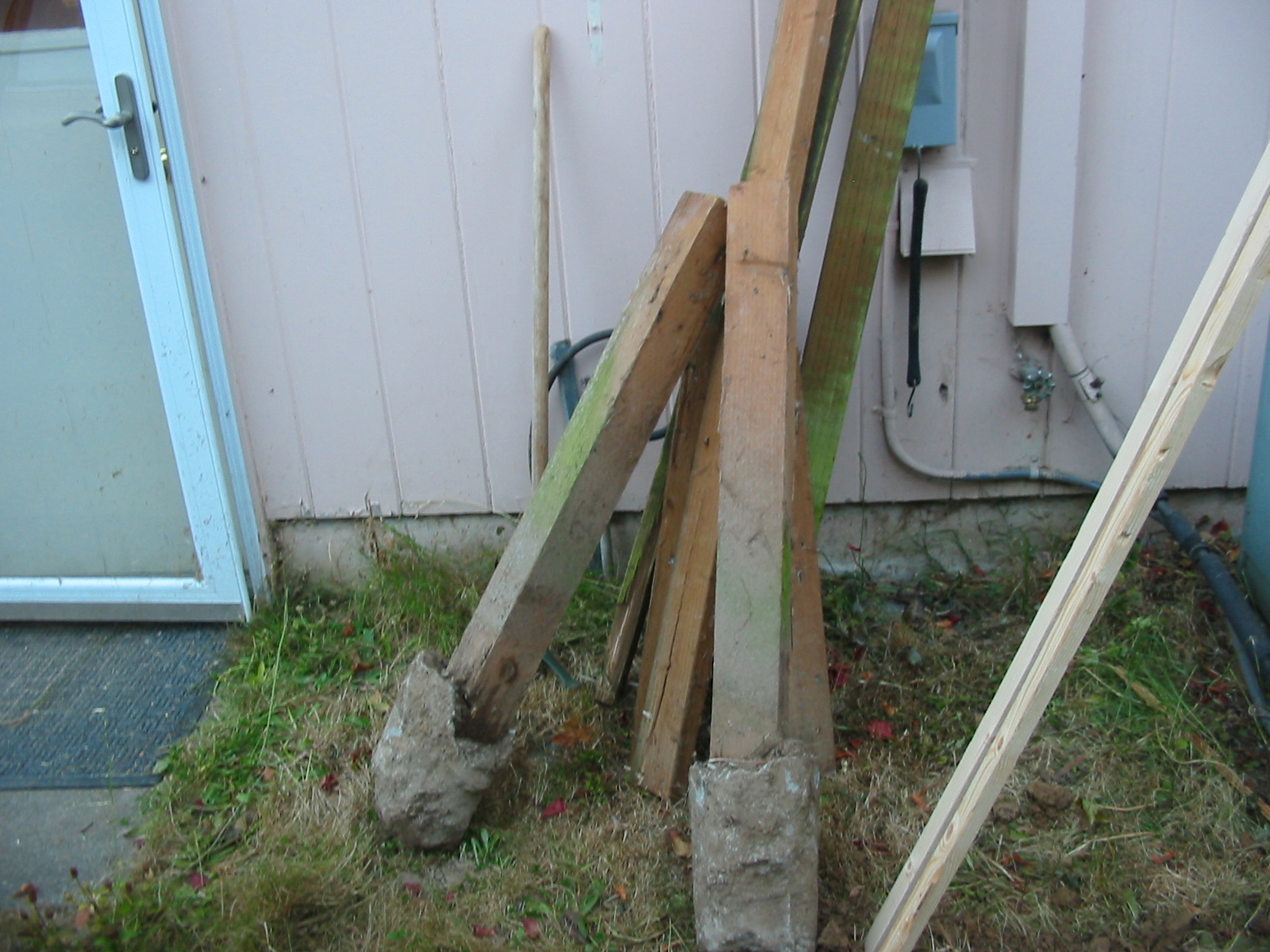 Course of 18 cinderblocks started, five shown. Note the diagonal struts added to the corner. The rope tiedowns overhead hold the beams to temporary overhead "security" beams so they won't fall after I cut them, preparatory to lowering them to make the new wall
The white string marks the position of the new wall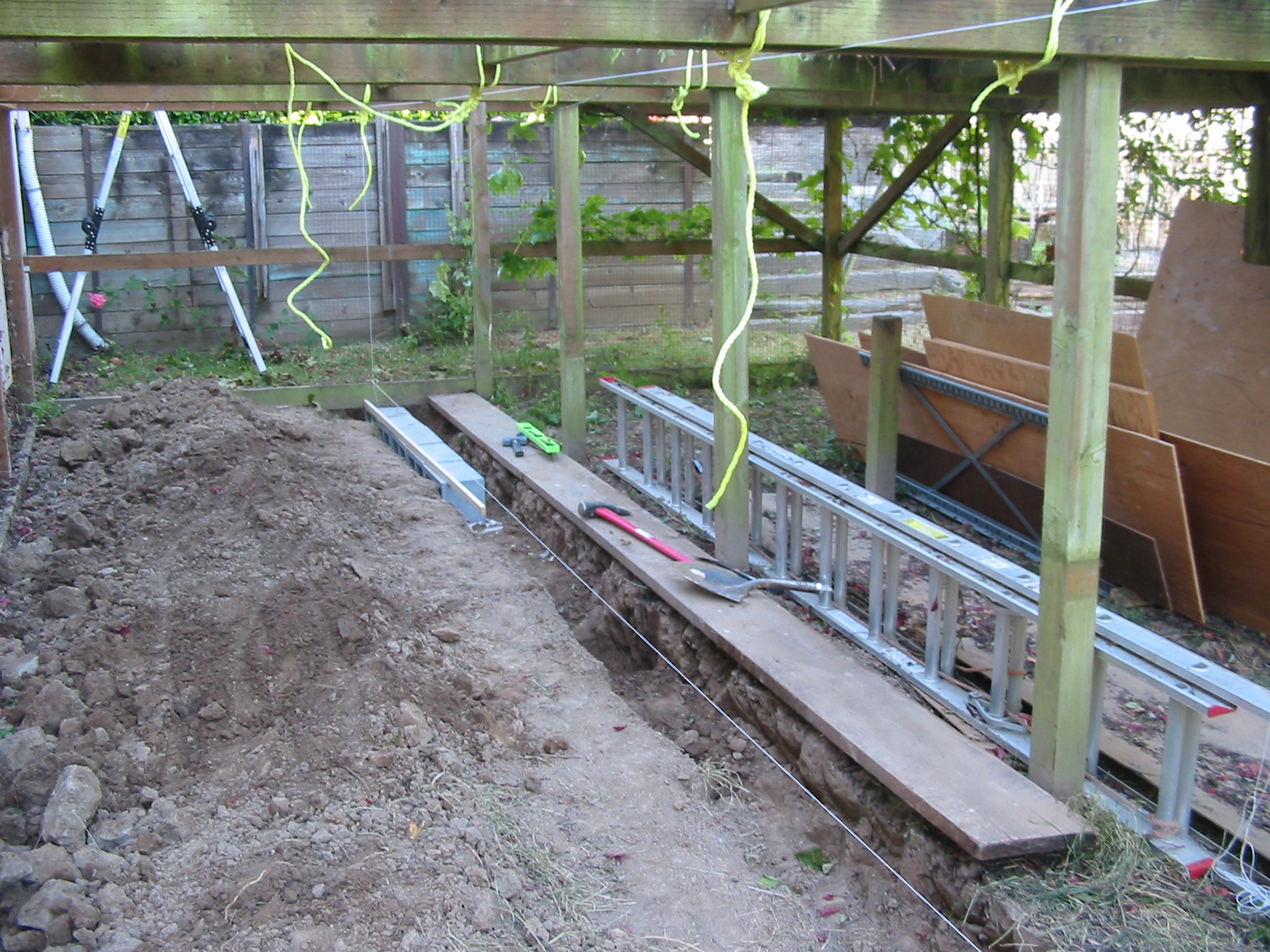 Closeup of 5 blocks.
Note the concrete bag aka 70 pound rock under the course of blocks. These bags were left out in the rain by the previous occupant. Now they are rocks, breakable with a sledgehammer, and good as footers.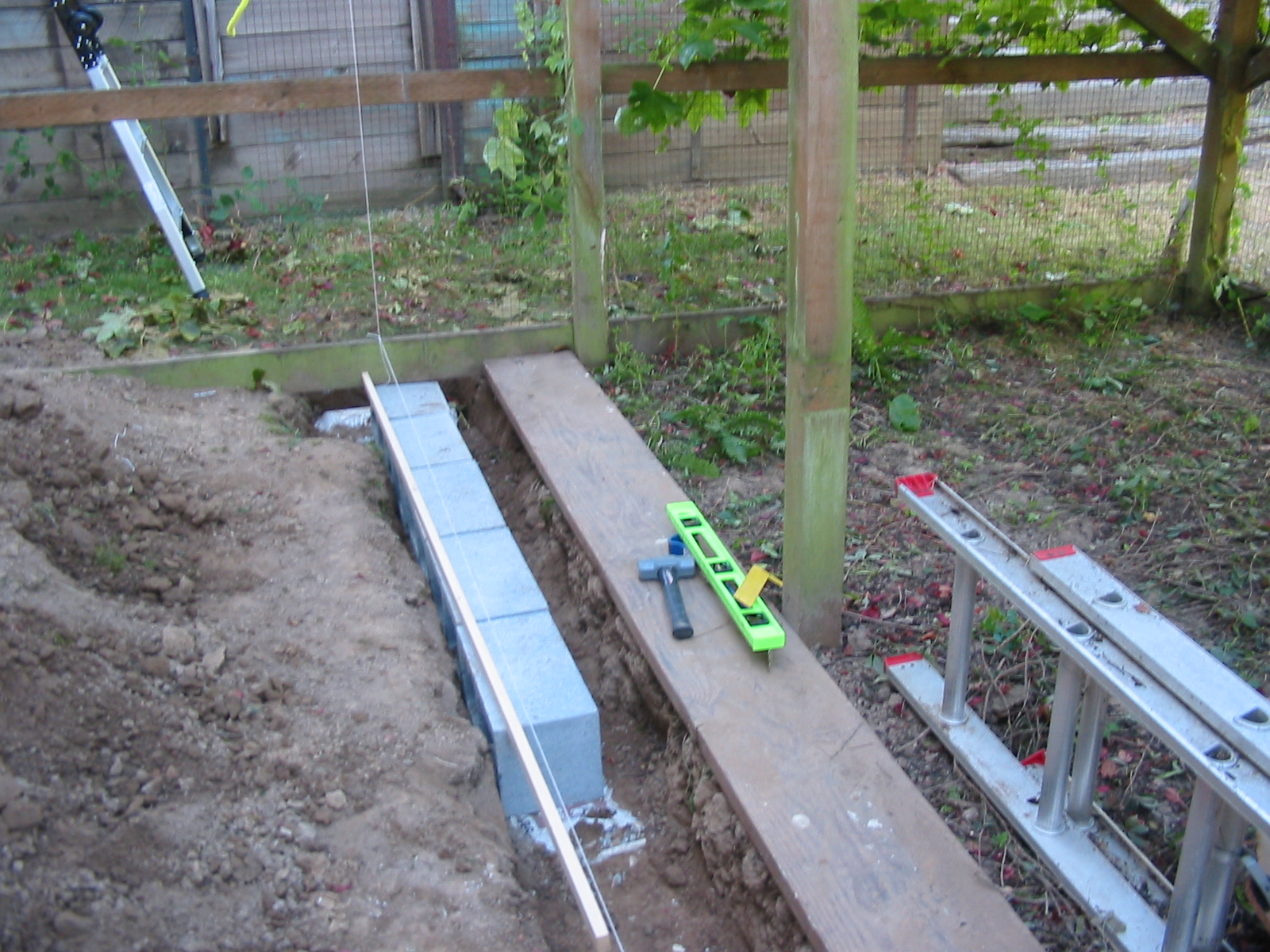 Lowering the cage
The joists are supported with ropes tied to temporary 2x4s. I cut 6 inch gaps with the saws-all, defining the new edge. I wish I had bought a laser level earlier!!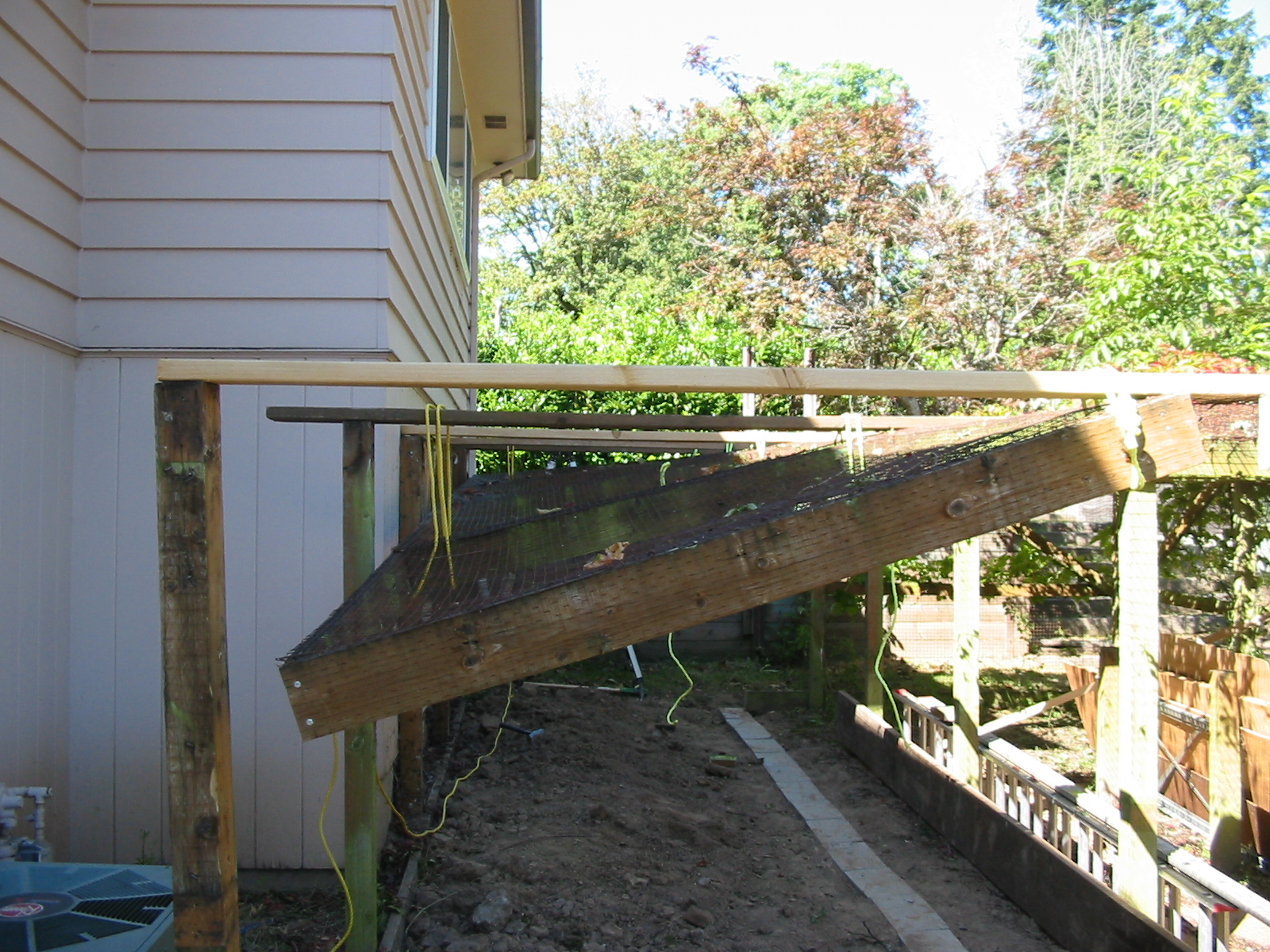 Former roof now is side
Lowered by loosening a few ropes at a time Pounded into place with blocks and sledge hammer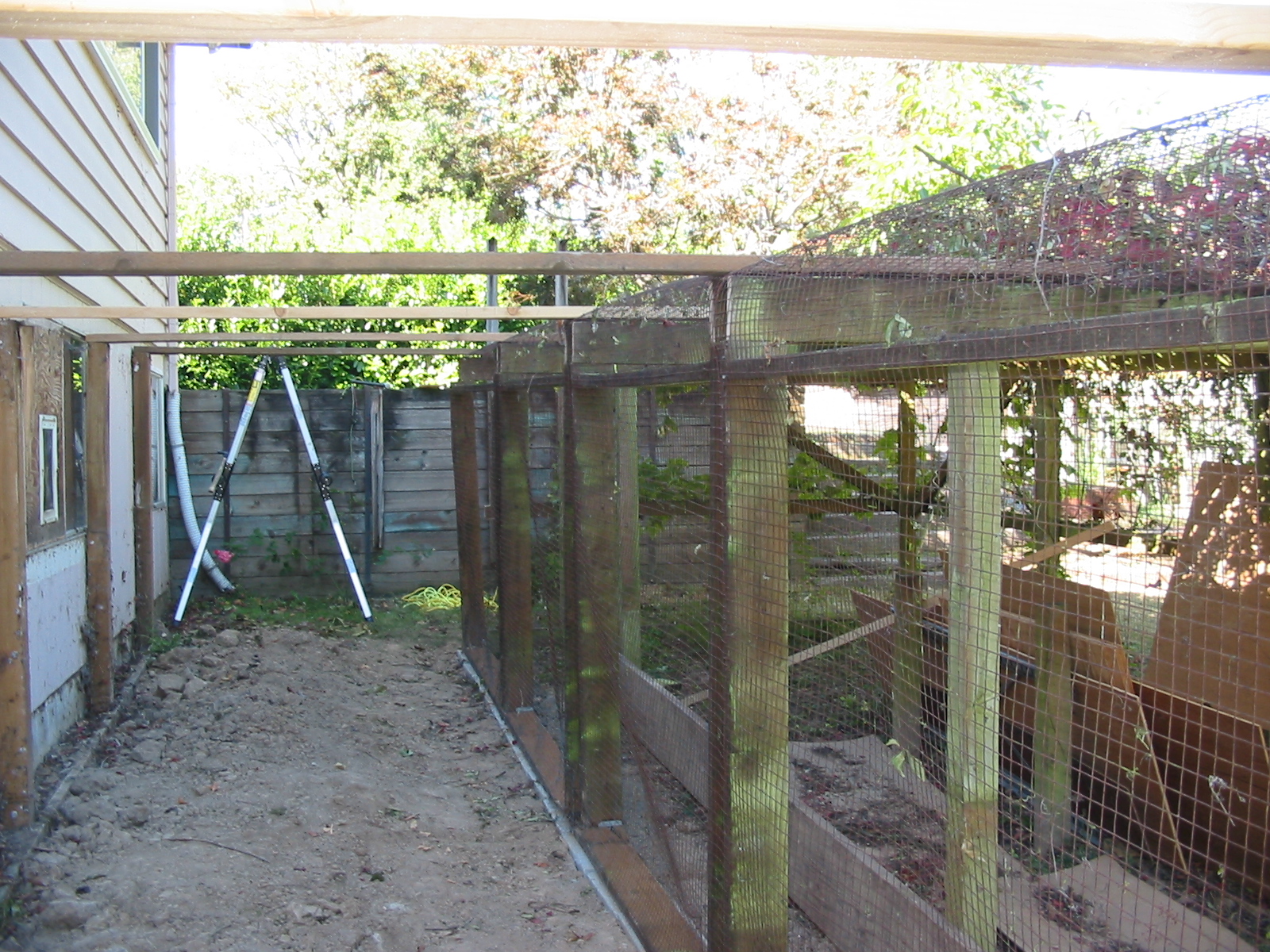 ---
I may take some of the surplus cage mesh and build some movable fences for deploying hens in the garden, or merely in the grassy area between the cage and the house.