Roller Shelf
Click photo for full size picture.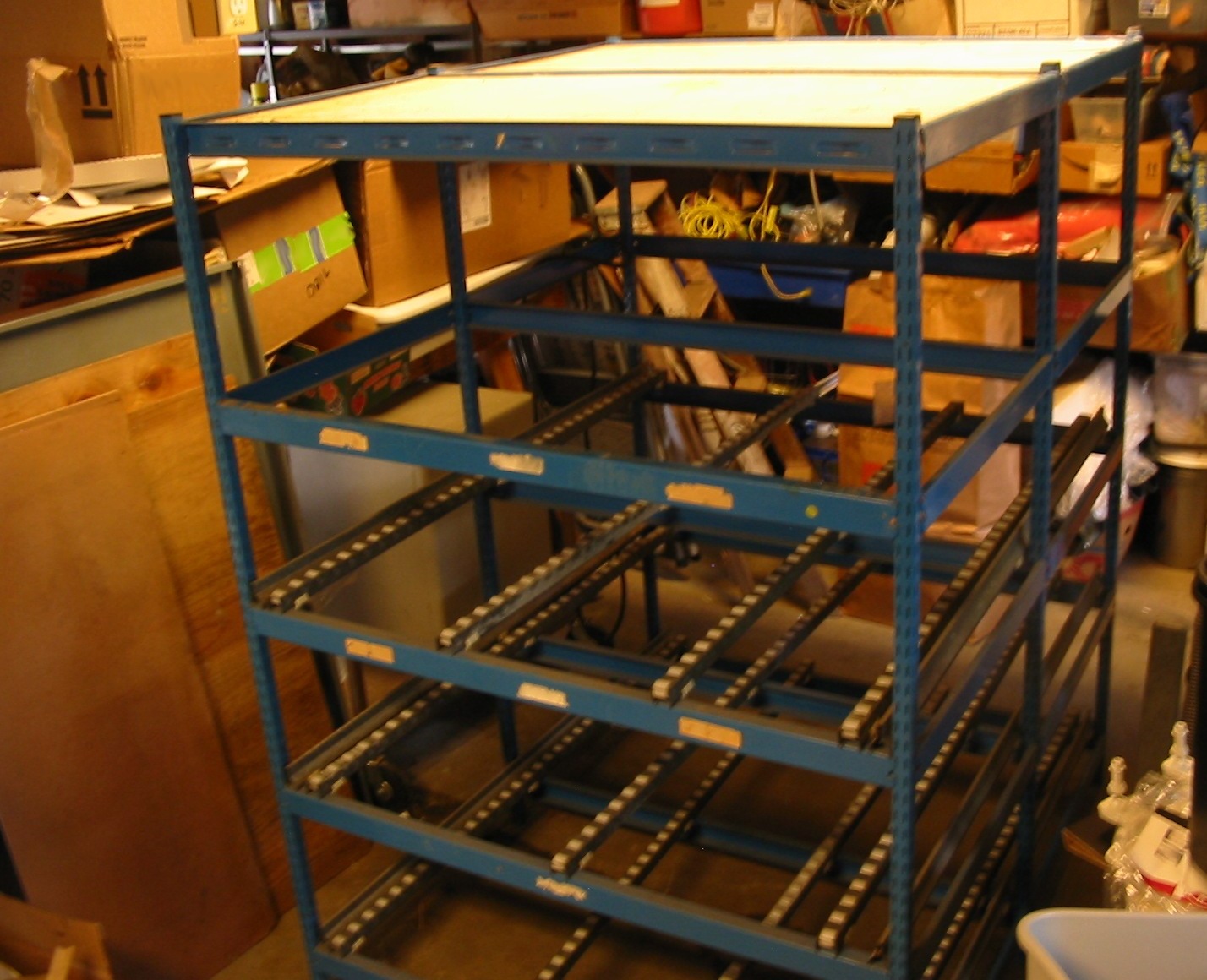 Assembled frame is 43 inches wide and 48 inches deep and 61 inches high. The plywood sheets at the side form the shelves, which glide smoothly on the nylon rollers. The blue horizontals hammer into the slots on the blue verticals.
The top set of rollers were removed for this picture; they remove and install in seconds. It is currently dissassembled to half length so it can fit into a pickup camper, but it can be further disassambled into a bundle of metal bars and the 4 plywood-sheet shelves.