hood
Mount Hood photo
taken from airline seat 2023 August 28, approximately 11 am PDT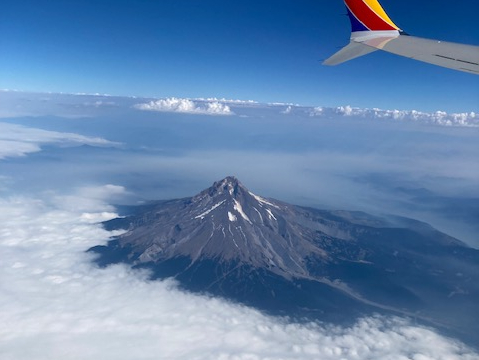 The mountain is almost iceless. I grew up near Portland, and Mount Hood always looked snow-capped.
25 years ago, the snow and ice in July extended down to the forest service roads, and we drove our nieces and nephews up there to play in it.
140 years ago in late summer, south-side Mount Hood was mostly snow-capped, down to the tree line, and not much different 60 years ago. Photo here:
http://www.mounthoodhistory.com/mount-hood/oliver-c-yocum-mount-hood-photographer/
The picture on that web page was taken approximately summer 1883 by Oliver C. Yocum. Government Camp was snow-covered fall-winter-spring, as recently as 1980 in my experience.
Note the words "drove" and "airline" above; a hotter atmosphere is partly my doing. Mea Culpa.